Preventing The Spread of Invasive Plants in Woodlands (Online)
Category: Adults
4/11/23 6:30 pm - 4/11/23 8:00 pm
Workshop #1 in a series of 3 for landowners in the Buffalo Creek Watershed. Each participant gets a free native tree. Participate in all 3 to get 3 free trees.
Calling all landowners in the Buffalo Creek Watershed! This free, online workshop series will focus on what landowners can do to help protect and enhance forest habitat on their property. This series has been designed for landowners with wooded property but the information will be useful for anyone living in the watershed.
Preventing The Spread of Invasive Plants in Woodlands will be presented by Kelly Sitch, Ecologist, PA Department of Conservation and Natural Resources
Details on how to join the meeting will be emailed to you before the workshop. Trees can be picked up on April 29 or 30 from 10 AM - 2 PM at Buffalo Creek Nature Park (154 Monroe Road, Sarver, 16055).
Zoom Link: https://us02web.zoom.us/j/83568739250?pwd=QUdBR2ZvUTlya2lDMkQyQ2tkUGwzUT09 . For security, you must be signed into a zoom.us account (free) to view the program.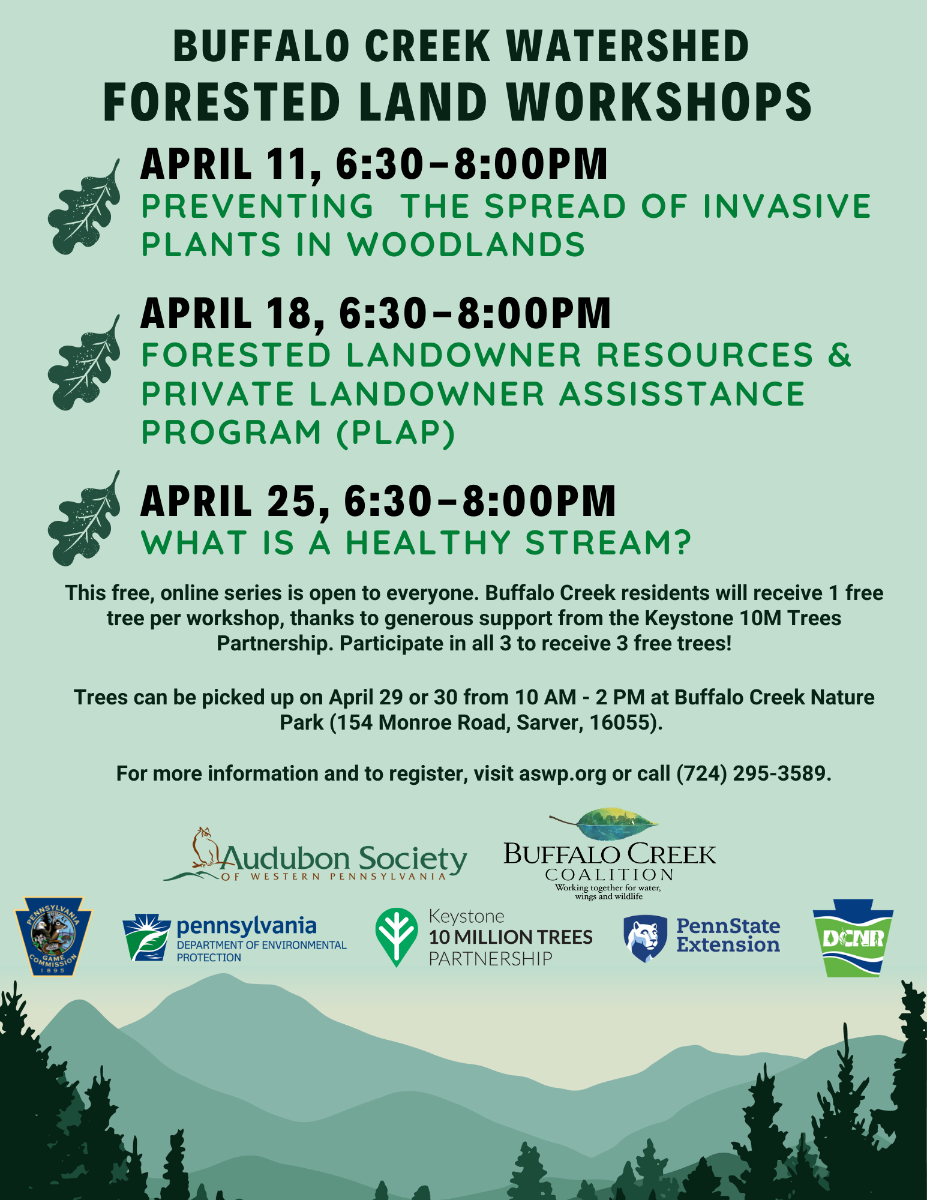 Location: Online
Register Online