Planting to Support Birds (Online)
5/9/23 7:00 pm - 5/9/23 8:30 pm
Workshop #1 in a 3-part series. All participants get 2 native plants - participate in all 3 to get 3 native plants! Uncover the amazing connection between native plants and birds, then learn more about what to plant to attract a diversity of birds to your yard.
Meeting link: https://us02web.zoom.us/j/88446604683 For security, participants must be signed into a Zoom.us account to join the meeting. Zoom accounts are free.at www.zoom.us.
This free online series focuses on the variety of methods you can use to enhance wildlife on your property. Residents of the Buffalo Creek Watershed will receive 2 native pollinator plants per program, thanks to the generous support from our funders. Participate in all 3 workshops to receive 6 pollinator plants. Native pollinator plants can be picked up on May 27 or 28 from 10 am – 2 pm at Buffalo Creek Nature Park (154 Monroe Rd. Sarver, PA 16055).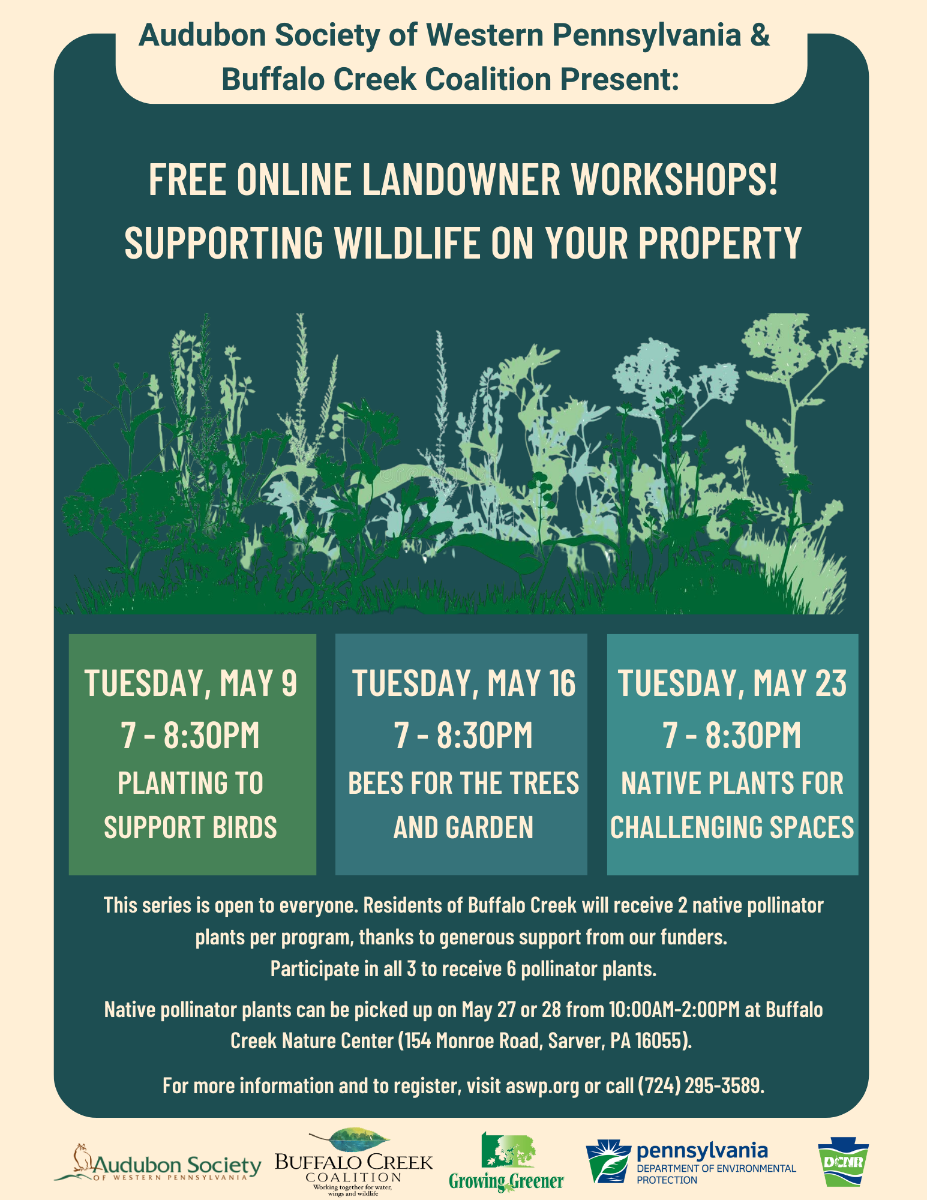 Location: Online
Register Online