Bees For The Trees and Garden (online)
Category: Adults
5/16/23 7:00 pm - 5/16/23 8:30 pm
Workshop #2 in a 3-part series. All participants get 2 native plants - participate in all 3 to get 3 native plants!
Bees are always a welcome guest in the garden. Join us to learn about the diversity of our native bee community and the plants and trees they pollinate. Using native plants and eco-friendly landscape practices provide essential elements that insects need to thrive.
Details on how to join the meeting will be emailed to you before the workshop. Native plants for participants will be distributed on May 27 and May 28 from 10 am - 2 pm at the Buffalo Creek Nature Center, located at 154 Monroe Road, Sarver, PA 16055.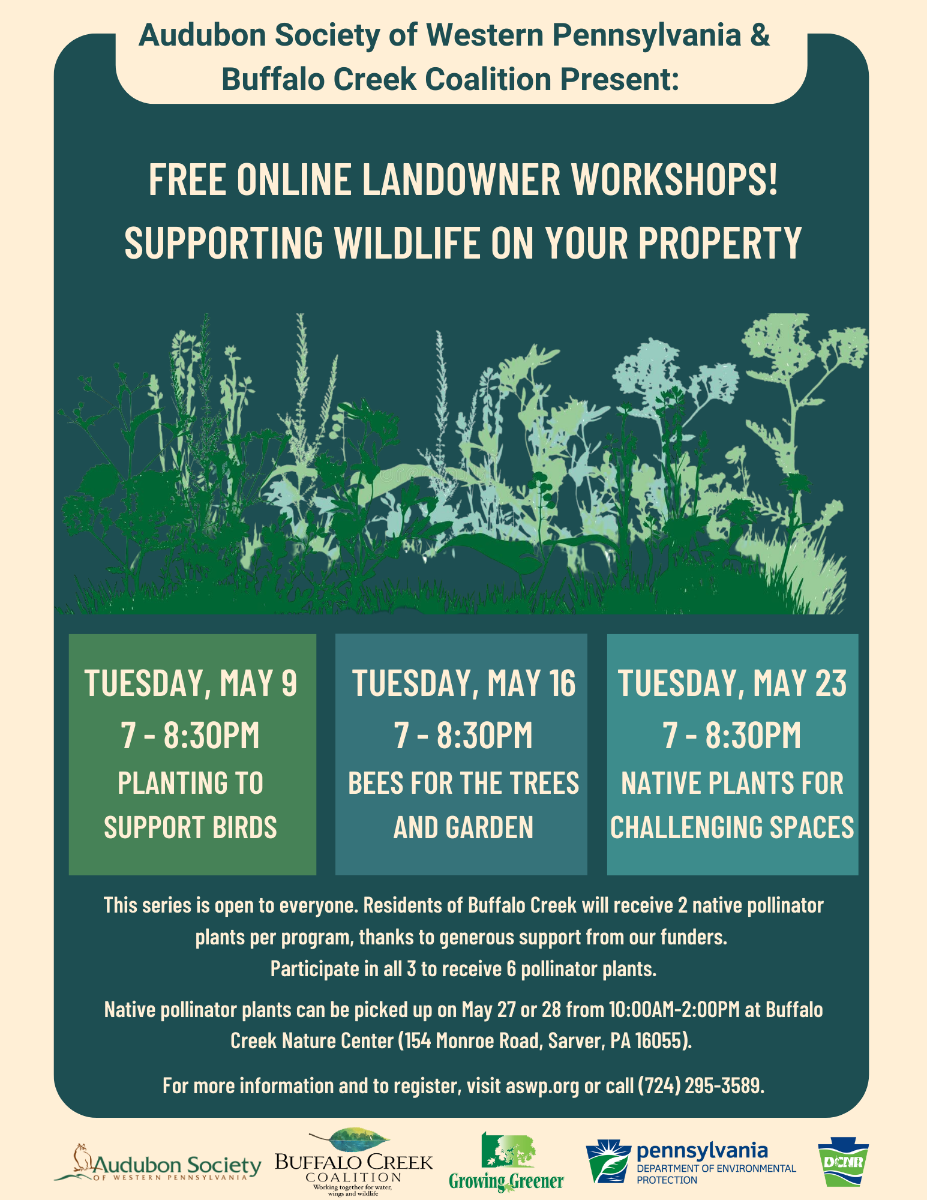 Register Online