Native Plants For Challenging Spaces (Online)
Category: Adults
5/23/23 7:00 pm - 5/23/23 8:30 pm
Workshop #3 in a 3-part series. All participants get 2 native plants - participate in all 3 to get 3 native plants!
Western Pa has soils and topography that make our area distinct. This program tackles some of our areas most difficult places to landscape including slopes, erosion, invasive patches, small spaces and wet spots. Using native plants and sustainable landscape techniques, we can turn these challenging spaces into unique garden features that support wildlife.
Details on how to join the meeting will be emailed to you before the workshop. Native plants for participants will be distributed on May 27 and May 28 from 10 am - 2 pm at the Buffalo Creek Nature Center, located at 154 Monroe Road, Sarver, PA 16055.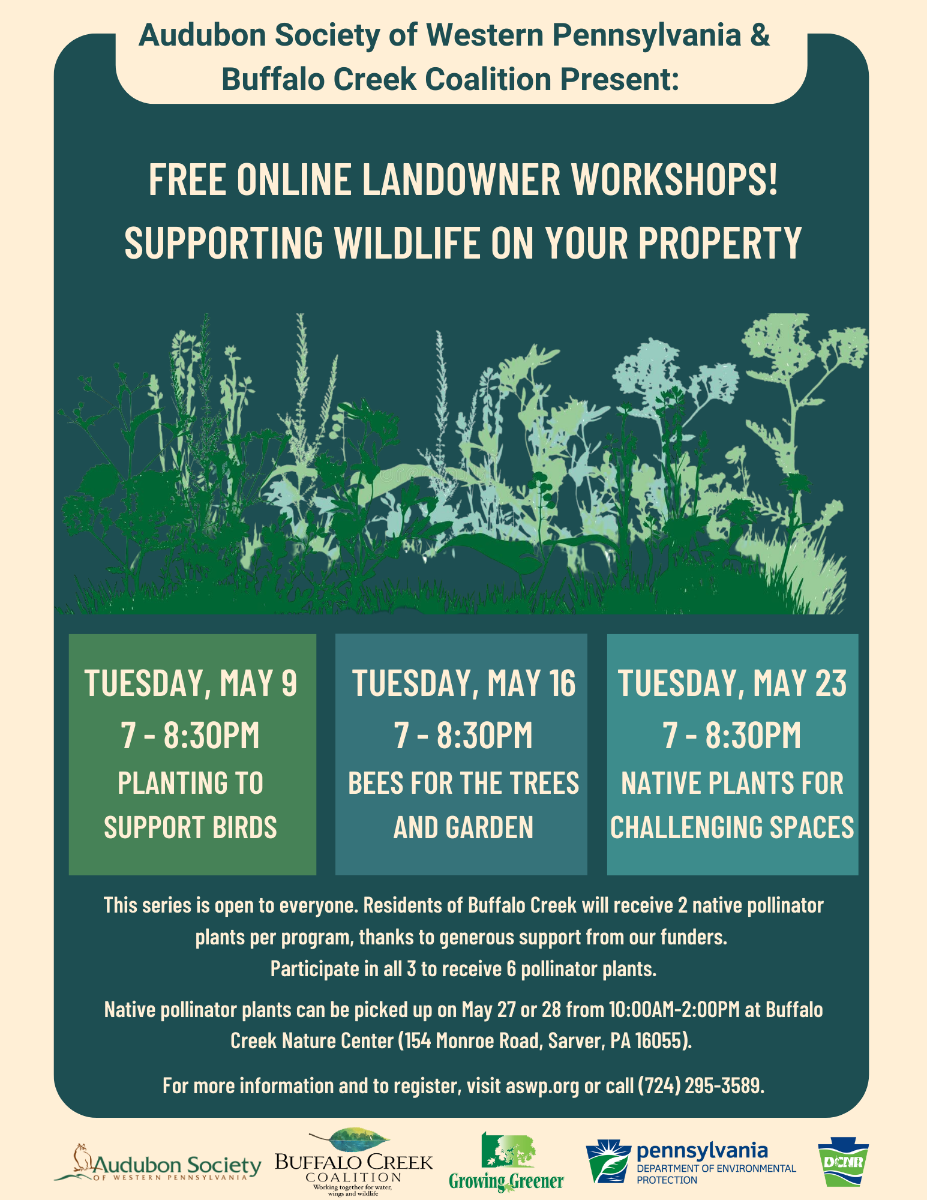 Register Online